If you've read my Murrini Monday posts before, you know I'm a huge fan of the murrini from
Lori and Kim
and
rosebud101
. Now I've got another murrini artist to show off - Sue from
Flaming 'Eck
in the UK. I've actually been a huge fan of her murrini for quite some time, but she only recently started selling it in her Etsy shop. So now I can happily pass on her tiny treasures to you. You won't be disappointed!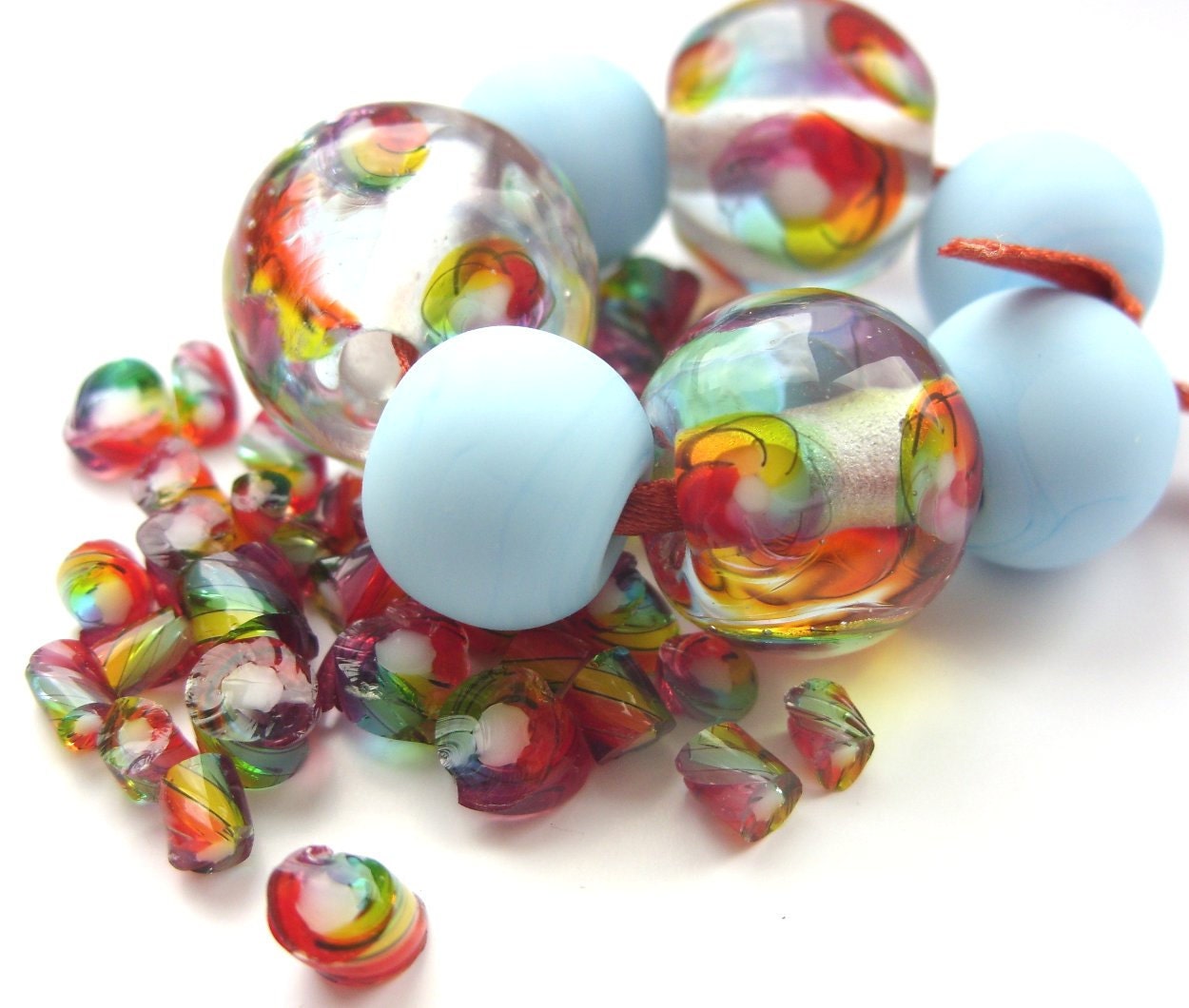 This set is called
Rainbow Scribbles
, and this colorful murrini has been flying out of Sue's shop! It's no wonder - look at it! It's so pretty on the bead. I believe there's one listing left of this murrini, so hurry over to get yours! If you miss it, keep checking her shop because she will have more blends coming.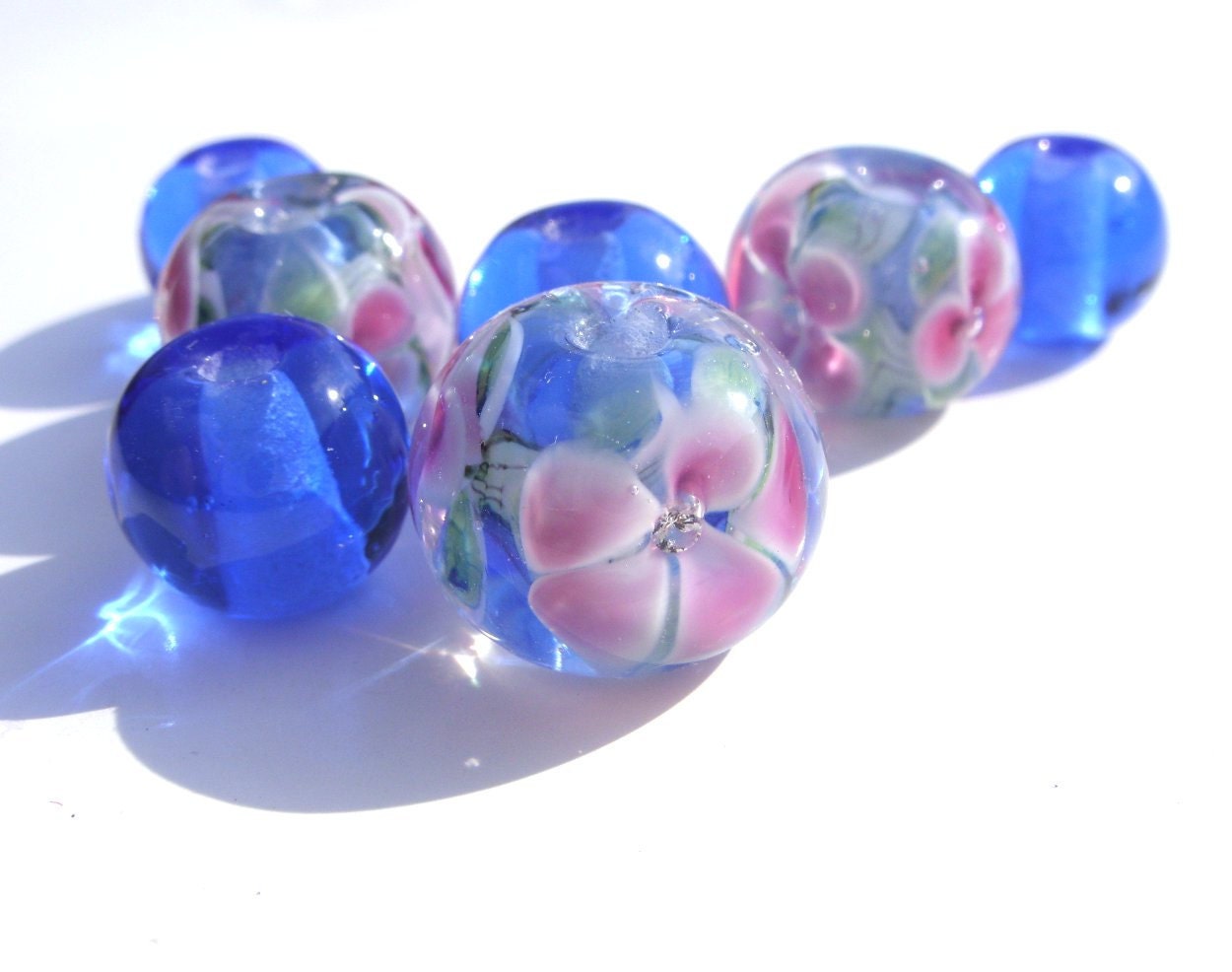 Sue is not just a murrini maker, she makes gorgeous bead sets and focals, too! I especially love her floral beads, like this set called
On The Pond
. So when you stop by her shop to check out her murrini, be sure to have a look at her beads, too!