It's Turtle Tuesday, so some of the turtles in my Etsy shop are on sale!
For only $12!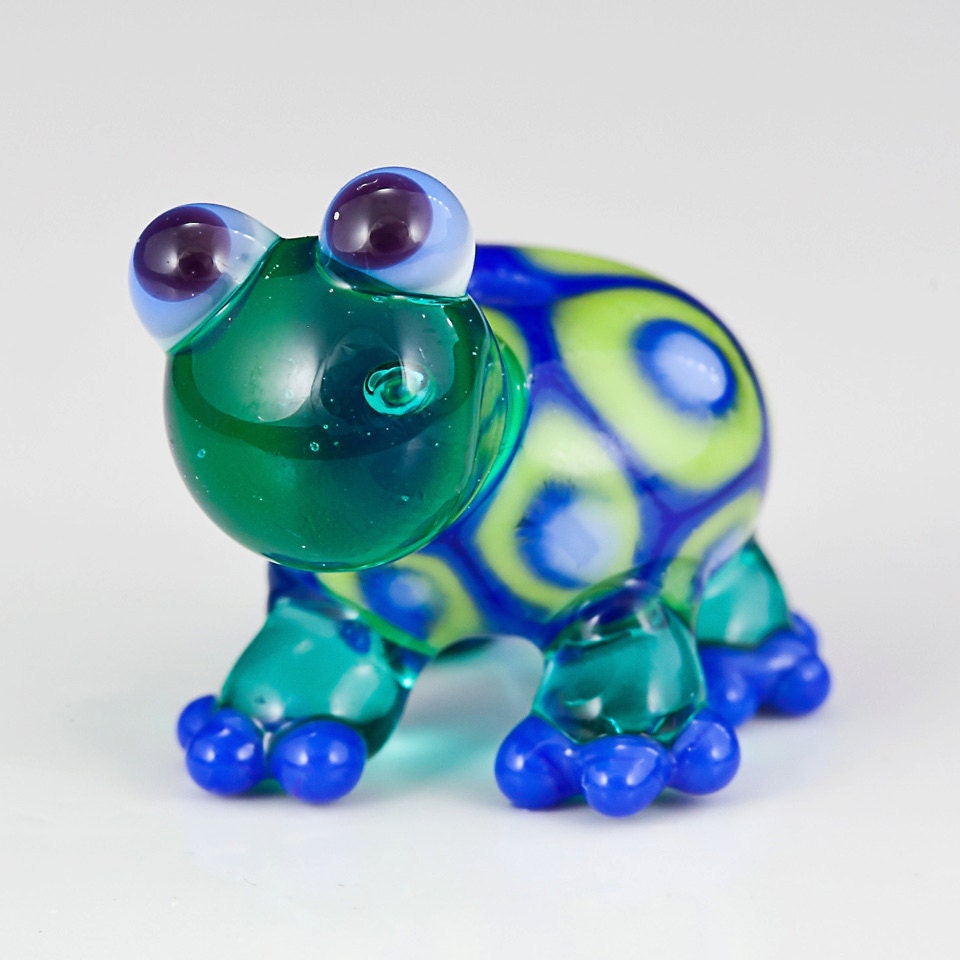 I love the colors on
this turtle
- lapis, pea green and periwinkle. I can't seem to stop using that color combination.
Here's a
sweet turtle
for your rope chain ~ more pea green and lapis, this time paired with turquoise.
This turtle
is still in shades of green and blue, but in more earthy tones. The shell is made from streaky stringer I bought from
Avenue Beads
and the spots are turquoise and another shade of streaky stringer.
I've noticed a turtle trend in my shop lately -
all the turtles
are shades of green or blue. I love green and blue glass, obviously. But I need to expand on the turtle colors and give them more variety, don't you think? What color combinations would you suggest?