Turtle Tuesday is a weekly holiday I made up. Turtles are one of my favorite beads to make, so I decided they needed their own special day. Each week on Turtle Tuesday, I'll mark down turtles that are in my shop, and sometimes I'll add new turtles at the sale price. Turtles in my shop's
Turtle Tuesday
section will be $10 or $12. At the end of the day, the prices could go back up to their original price. Sometimes the turtles stay on sale. The Turtle Tuesday section in my shop will also have other beads that in it that I've marked down, so be sure to check it out from time to time.
Here's a new turtle I'll be adding today. He's got a violet shell, spotted with intense black, more violet and turquoise.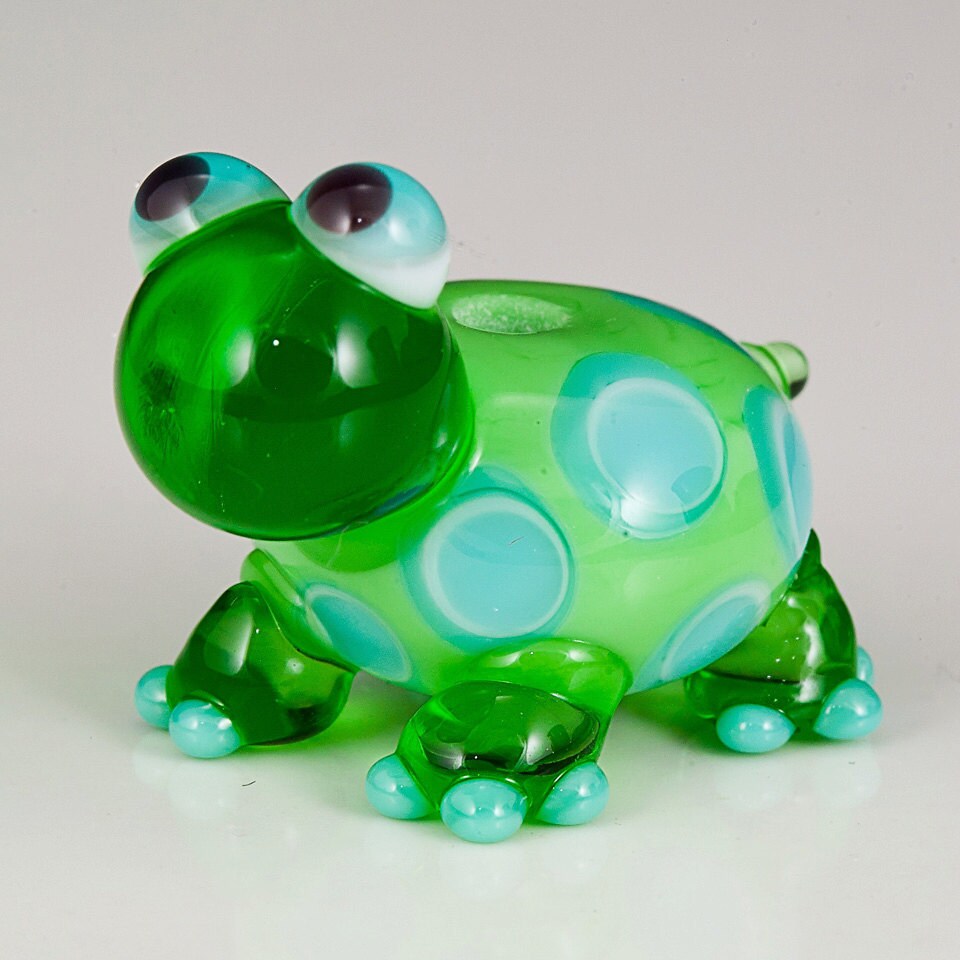 This
chubby turtle
has been in my shop for a while, and he's looking for a home. Despite his round appearance, he really doesn't eat much. :)
It's not exactly
Christmas in July
, but it sure feels like July here in the Midwest. So I've added a couple Christmas beads to my SALE (Turtle Tuesday) section. This
patient pug
has been hanging out in a stocking since before the holidays. He seems comfy enough, but I know he'd much rather be turned into something pretty, like a pendant.
This
orange tabby cat
still hasn't recovered since I stuffed him into a stocking last December. Now he's hanging out in the SALE section and will likely torment the turtles.